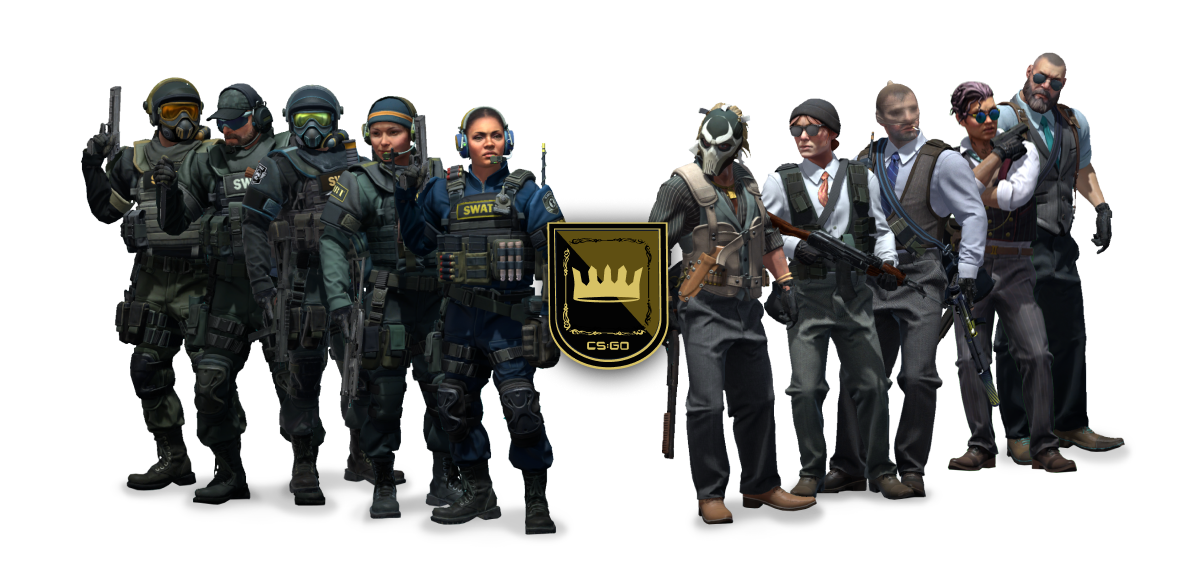 CS:GO Agents are character models which were first introduced during Operation Shattered Web. They enable the player to customise their in-game appearance for both T and CT-side. All CS:GO agents can be used on any map. If a player does not own any agents then the default Local Agent or Operator will be equipped and used in-game.
Master Agents have unique voices and cheers which can be heard at the start of a round and when using various radio commands.
When the agent is equipped in the player loadout they appear during the End-of-Match accolades instead of the default agent for the respective map.
CS:GO agents can be customised further with the addition of patches which were added on 24th February 2020. These patches can be applied to specific locations on each agent model.
---
All CS:GO Agents
---
How to get a CS:GO Agent?
CS:GO agents were given as a reward for completing operation missions in Operation Shattered Web. A Distinguished Agent was unlocked with 28 operation stars, Exceptional Agents unlocked with 52, Superior Agents unlocked with 76 and Master Agents unlocked with 89.
Players who did not partake in this operation can acquire a CS:GO agent through trading or purchasing from the Steam Community Market.