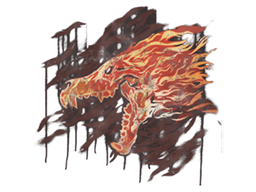 Graffiti, otherwise known as 'Sprays' are patterns that can be applied to the in-game environment on walls, surfaces and player models. Graffiti was introduced to CS:GO on October 6, 2016.
Between October 6 and October 10 players received one unsealed graffiti pattern just by launching the game.
Unsealed graffiti patterns cannot be traded or sold on the Steam Community Market.
Boxes
The Community Graffiti Box 1 and CS:GO Graffiti Box consist of Exotic, Remarkable and High Grade graffiti patterns and can be purchased via an in-game offer.
CS:GO Graffiti Box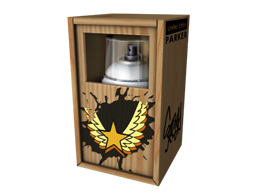 Community Graffiti Box 1
Monochrome Graffiti
Monochrome graffiti is available in 19 different colours and can be obtained as part of the players weekly drop after ranking up. These graffiti patterns are assigned the Base Grade rarity.
This page is incomplete and under development. Please check back later.